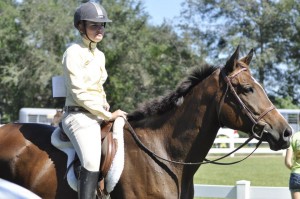 Two weeks before Christmas, on December 9th, I received a call from my (at the time) barn owner. They had said my newly-adopted 6 year old Appendix QH mare, SoCo hadn't eaten her dinner or breakfast and was acting funny. My mom and I jumped in the truck, Banamine in hand, and rushed to the barn. Twenty agonizing minutes later I arrived to find my mare in the pasture, down and lying in a puddle of urine, thrashing and groaning. I immediately ran to grab her halter as my mom phoned the vet. It was then I learned the truth: she had been down for close to 16 hours before they even thought to call me. Per vet's instructions we gave her 13 cc of injectable Banamine orally and continued to walk her. About an hour or so later, she perked right up and was even trying to nibble on some grass. Thinking we were mostly out of the woods, I put her back in her stall with a fresh mineral oil bran mash and we went home to rest. I had a banquet that night, so my mom and dad went to check on her three more times that day, with no major changes.
Day Two: Possible Impaction Colic, 24 Hours no Manure
While she was drinking plenty, we were concerned she still wasn't eating anything and started to go downhill again. This was also going on 24+ hours she hadn't passed any manure. Concerned, we called the vet again and she immediately came out. SoCo's temperature was normal, and heart rate only slightly elevated. By now we were thinking it was an impaction colic, as I recently caught the barn owner feeding their horses my expensive T/A hay, while they were feeding my horses their coastal. My vet inserted a nasogastric tube and we pumped two gallons of mineral oil and one gallon water into her. She received more Banamine and even started to nibble on some grass. We put SoCo back in her stall and she laid down, and stayed down for the whole night. I was advised by my vet that as long as she laid quietly and wasn't thrashing, that we would be doing more harm by keeping her walking. She laid quietly for the rest of the night, but was up when I arrived the following morning.
Day 3: Possible Intestinal Twist, 40 Hours no Manure
SoCo was very obviously still in great discomfort the following morning, and there was no manure in her stall. She was eating her bran mashes, but by this point my vet had determined through palpation that her colon had "flipped forward" and she possibly had an intestinal twist. This was the worst news I could have heard, as while I love my two horses, I am 20 years old taking care of them on my own- with no way to afford surgery for her. The vet said we would give her until the following morning and if she hadn't improved greatly by 11:00, we would have her on a trailer to the clinic for an IV treatment. This was a last ditch effort on my part to try to avoid having to euthanize my wonderful mare. SoCo remained laying down through the night, going on 40+ hours without passing any manure.
Day 4: Just When Things Were Turning For the Worst…Plop.
I arrived at the barn after staying up all night praying and crying. There was no manure in her stall and I knew we were headed to the clinic. My 20 year old paint gelding refused to leave her side and even he seemed troubled. As I was preparing a morning bran mash for her and getting her things ready to trailer her, I heard the most disgusting plopping sound I had ever heard. I ran to her stall to find she had finally pooped! It was an oily mess, and all over her back legs, but it was poop! The vet came out and we decided not to bring her to the clinic. Over the next 24 hours she passed more and more, and her appetite regained with gusto. She became anxious to get out of her stall and graze. The vet determined that some time throughout the night she started thrashing and amazingly righted the problem herself. Her recovery was long – she ate bran mash and a small amount of hay 3 times a day for a week before we started weaning her back on to her normal ration of Omolene 400. She was hand grazed and walked three times a day for an hour a time. Within three weeks, I had my wonderful mare back! Needless to say, within those three weeks I was also at a new barn with experienced people and a wonderful atmosphere. I am so thankful we made it through this awful episode!
The Crusade Against Equine Colic thanks Taylor for sharing her colic story. Taylor is a candidate for the Equine Colic Awareness Month Spokes-Horse Contest. Enter your Colic Story for a Chance to win.