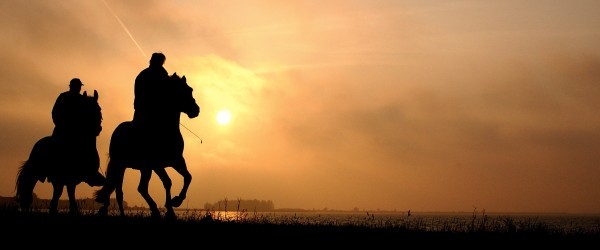 It is well-established within the horse world today that colic is the number one medical killer of domestic horses. Not so well known is that the way we feed and care for horses today very well may be one of the primary causes of induced colic.
The changes we need to make to reduce our horse's risk for colic are often simple and obvious. Increase turnout time. Feed small meals more frequently throughout the day. Feed more hay and less grain.
In an age centered on what is most convenient, the basic care of horses as practiced by horsemen decades ago has been lost. Those who suffer as a result are the horses.
The Crusade Against Equine Colic is a movement empowering all horse people to learn how to reduce our horses' risk for colic – and to share that knowledge with fellow equestrians. Simply, our goal is to save as many horses as possible from deadly and debilitating bouts of equine colic through educating you – the horse men and women who care for them.
Join the Crusade

Join the Crusade Against Equine Colic today! Let us know about your commitment to make lifestyle choices for your horse that reduce your horse's risk for colic. Join >>

Invite Your Friends to Join The Crusade

The first step in protecting your horse from colic is knowing what you can do to prevent it. Make sure your friends are educated and their horses protected too by inviting them to join the Crusade with you. Invite your Facebook and Twitter friends to join the Crusade >>

Share Your Colic Story

Equine colic is a topic near and dear to the hearts of most horse people, especially those who've dealt with it. One of the best ways we can get the message out there is by sharing our stories – those that have happy endings and unfortunately those that do not. Write in and tell us your story >>